How SUP Lass Paddling Adventures found their perfect booking solution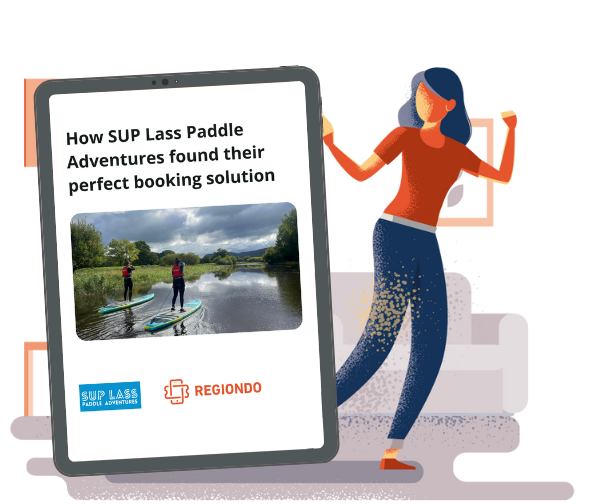 Based in North East Wales, SUP Lass Paddling Adventures is all about showing you an amazing time on the water, with guided SUP adventures, experiences and even lessons if you want to learn more. To find their perfect booking solution, they defined several criteria that would ultimately match Regiondo.
In this case study you will find out more about:
SUP Lass' business idea and their opinion on booking systems
How SUP Lass determined which solution would fit their needs
Factors that convinced them to use Regiondo
Download the free case study now!