How Le Noghere transformed their family farm to an alpaca wonderland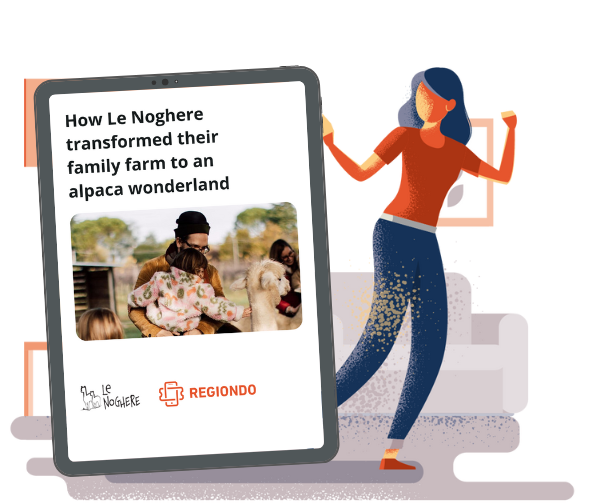 The farm Le Noghere from northern Italy has made the leap from a purely agricultural farm to an alpaca experience - with complete success! Find out how Regiondo helped owner Francesca make her farm bookable online.
In this case study you will learn:
How Le Noghere succeeded in transforming from a farm to an experience provider.

How Le Noghere stands out from the competition.
Why Regiondo plays a leading role in this endeavour.

Fill out the form to download the case study