Tourism Trends 2023
The state of the tours & activities industry [Infographic]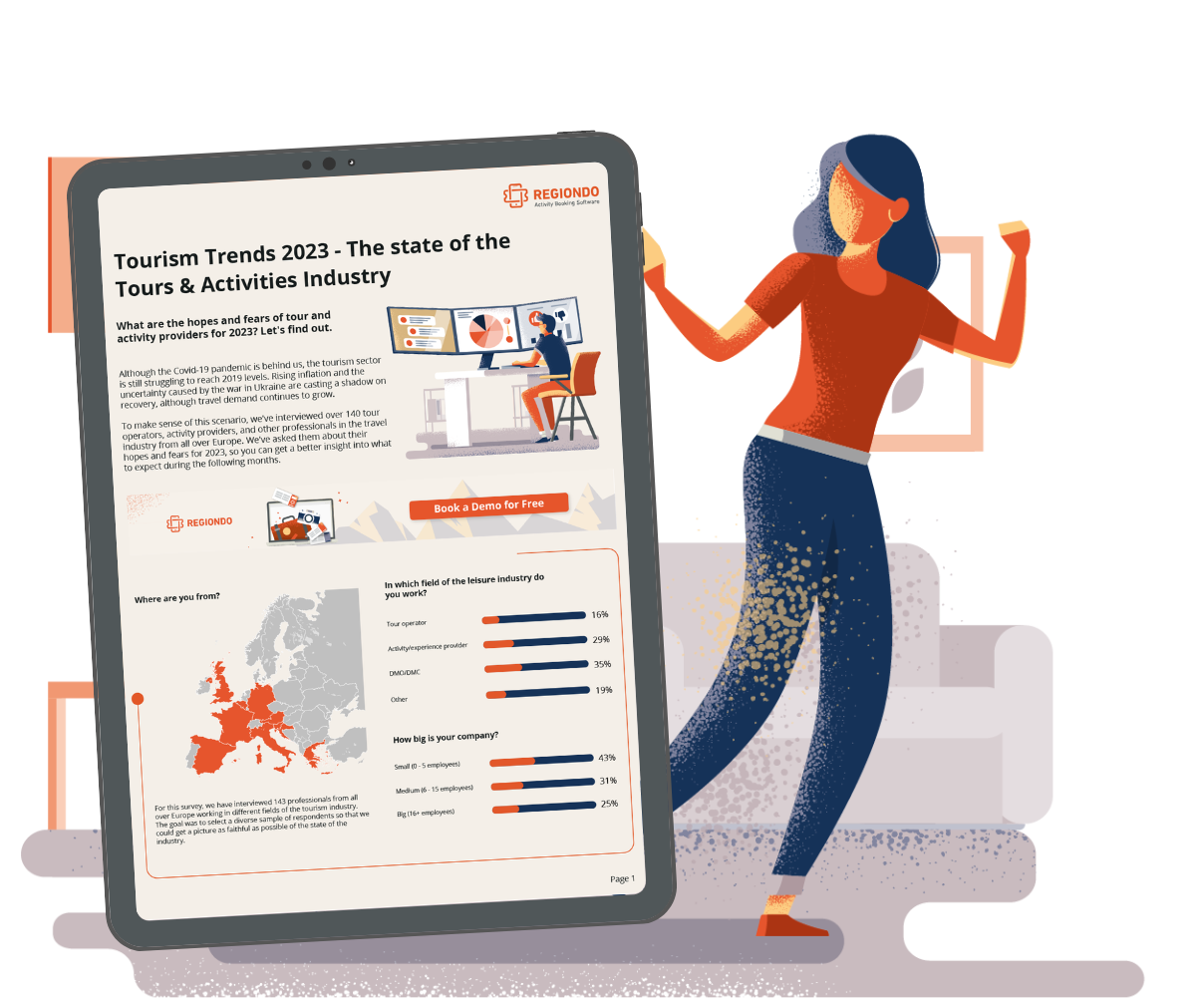 Although the Covid-19 pandemic is behind us, the tourism sector is still struggling to reach 2019 levels. Rising inflation and the uncertainty caused by the war in Ukraine are casting a shadow on recovery, although travel demand continues to grow.
To make sense of this scenario, we've interviewed over 140 tour operators, activity providers, and other professionals in the travel industry from all over Europe. We've asked them about their hopes and fears for 2023, so you can get a better insight into what to expect during the following months.
The infographic will show you...
How professionals in the tourism industry feel about 2023.
How they plan to contrast the effects of inflation.
In which areas they will invest to keep up with competition.
... and much more!
Fill out the form to download the infographic and get a clear picture of what's the future of the tour and activity industry in 2023.
Fill out the form to download the infographic